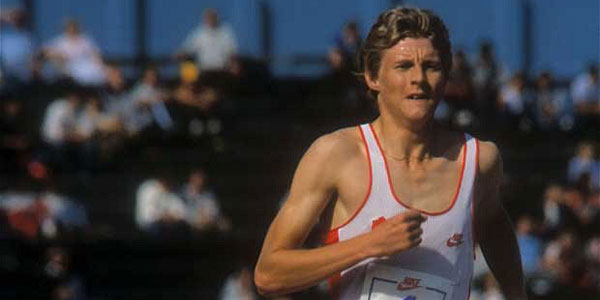 British Athletics have today announced that Steve Cram has joined the British Athletics Endurance Programme.
Under the guidance of Head of Endurance Barry Fudge, Cram will become a key advisor for guiding and mentoring athletes and coaches. The former 800m and 1500m specialist joins Paula Radcliffe, who also works for British Athletics on an advisory basis.
In December 2013, Fudge was appointed British Athletics' Head of Endurance – the first of three key appointments for the Olympic Performance Programme.
The Endurance Programme is geared towards podium success at Olympic and world level and enables British coaches the chance to up-skill and develop alongside some of the world's best coaching set-ups such as Nike's Oregon Project with Alberto Salazar.
"It's an exciting time for the British Athletics Endurance Programme and it's great to be part of it," said Cram.
"Barry, Alberto, Paula and the team have been making good progress over the last six months and everything is on track for success as we head towards Rio 2016 and London 2017."
Fudge added: "I am delighted Steve has joined the British Athletics Endurance Programme. Steve brings a massive amount of experience both as an athlete and more recently as a coach.
"He will provide coach mentorship and technical expertise within the programme. This is a further addition to a number of changes made in the last six months as we work towards our long term vision of British endurance running being successful on the Olympic and world stages in order to inspire and motivate runners of all abilities."