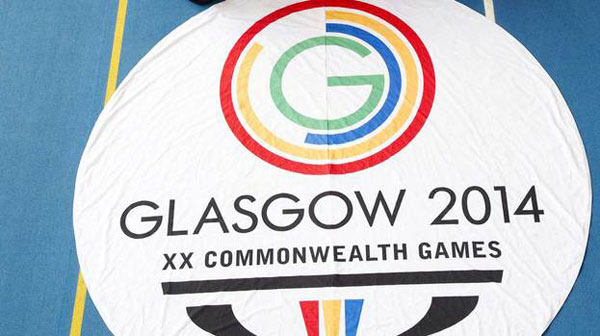 The Organising Committee for the Glasgow 2014 Commonwealth Games has confirmed the appointment of Mondo as the Official Provider of athletic track surface.
Hampden, Scotland's National Stadium and Glasgow 2014's athletics venue, already has a stunning new look with the transformation from the home of Scottish football into a world-class Athletics arena nearing completion.
Mondo has supplied the material for the athletics track surface, which will see the fastest athletes from around the Commonwealth go head to head this summer. Mondo is also providing specialist sports equipment that the athletes will use on the field of play.
A revolutionary solution has already raised the stadium surface by almost two metres, gaining the width and length required for the Athletics track, which has been laid section by section in 20 sqm roles at a time.
Around 14,000 square metres of pre-fabricated and pre-tested Mondo material has been laid inside Hampden, which will stage some of the most thrilling moments of the competition, with 48 events being held in the stadium across seven days.
A further 6,000sqm has been installed at Lesser Hampden, which will be the main warm-up area for athletes prior to competition.
Mondo has a successful history of supporting multi-sport Games and also provided athletics track surfaces at the 2002 Manchester Commonwealth Games, the 2006 Melbourne Commonwealth Games and the London 2012 Olympic and Paralympic Games.
David Grevemberg, Glasgow 2014 Chief Executive, said:
"The solution we're implementing to transform Scotland's National Stadium is a world-first on such a scale and it's great to have the quality of track material supplied by Mondo providing a first-class platform for the best athletes of the Commonwealth to shine."
Maurizio Stroppiana, Mondo Sport&Flooring General Manager said:
"Glasgow has created a venue that is not only an engineering feat but a world-class example of environmental and social responsibility. Mondo is proud to be part of this achievement."