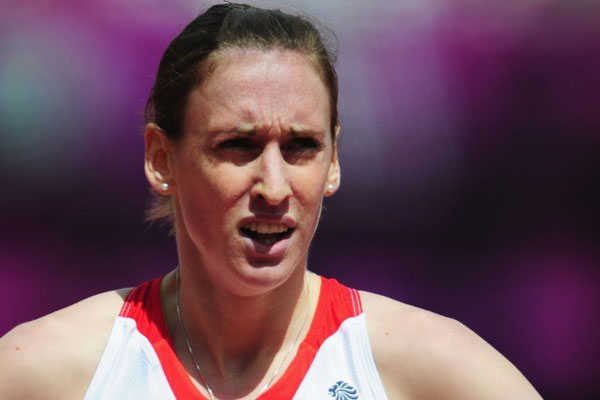 Laura Weightman (coach: Steve Cram) took full advantage of a scorching pace in the women's 1500m to set a new lifetime best. Despite looking like she'd been detached from the main group, the London 2012 finalist rallied to close well and finish eighth in 4.02.72. Hannah England (Bud Baldaro) was slightly further back in twelfth with a season's best of 4.07.74.
There was also a season's best for Martyn Rooney (Rana Reider), who running blind from lane 8 clocked 45.52 to finish sixth, after only being added to the meeting at the final hour. In the International men's mile, Charlie Grice (Jon Bigg) acquitted himself well, but in a quality field his 3.56.94 clocking was only good enough for tenth.
There was a further season's best for Andrew Osagie (Craig Winrow) who finished eighth in the men's 800m in 1.45.37. That race featured the much anticipated return of David Rudisha after a long injury lay-off, however he couldn't stop Nigel Amos who took victory in 1.43.63, a world lead.
Eilish McColgan (Liz McColgan-Nuttall) won't be overly pleased with her first outing of 2014 as she finished eleventh in a competitive women's 3000mS/C. The Scot nearly fell early on after misjudging the water jump, never recovering to finish in 10.15.59.
Typically billed as distance night, a number of events were held on Friday evening, which climaxed with Mo Farah's (Alberto Salazar) training partner Galen Rupp winning the 10,000m in an American record of 26.44.36, the fastest time in the world this year.
However from a British point of view there were some strong 800m performances by both our men and women. In the faster second section of the USATF women's 800, Jemma Simpson (Mark Rowland) was seventh in a season's best of 2.01.50.  Jess Judd (Rob Denmark) was disappointed to be demoted to section 1 the night before the meet, but made amends by finishing second in 2.02.28.
Similarly in the men's international 800m Mukhtar Mohammed (Bigg) clocked a season's best of 1.46.74 in fifth, with Michael Rimmer (Bigg) down in eighth in 1.49.55. The women's long jump was also held on Friday night, with Shara Proctor (Rana Reider) finishing sixth with a best of 6.60m in round four.