WA launches Progressing Coaching for Performance plan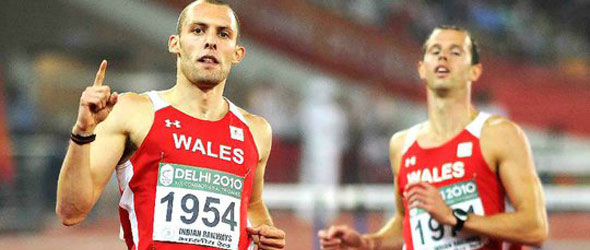 A Coaching vision towards Glasgow 2014 and beyond
Since the success of Delhi, the Welsh Athletics Coaching for Performance team has finalised a plan that will help build the coaching networks and increase the opportunities for coaches to progress across Wales.
The purpose of the Progressing Coaching for Performance plan is to clearly outline the direction Welsh Athletics as the National Governing Body, will be taking to progress Coaching and Performance in Wales over the next four year Commonwealth Games cycle (April 2011 – March 2015).
Welsh Athletics, in partnership with Sport Wales, has set an ambitious target for the Glasgow 2014 games, aiming to win 8 medals. In response to the target set, the Coaching for Performance team, led by National Performance Coach John Dagata, began producing a plan in early November 2010. The plan has been signed off by the Board of Welsh Athletics, Sport Wales, and UKA.
The Progressing Coaching for Performance plan has been successful in securing additional support over the next four years, which will see an increase in activity within the coaching sector of the sport. An athlete-centred, coach-led approach will help lay the foundations of success: other than the athletes themselves, the coach has the greatest opportunity to influence an athlete's performance. Coaches are at the cutting edge of the sport which is why a coaching legacy is so important, especially as we enter one of the most exciting cycles ever, with the London 2012 Olympic Games and Glasgow 2014 Commonwealth Games being held in the UK.
Welsh Athletics is delighted to launch the plan prior to commencing the Wales-wide roll out of positive and engaging activity, implementing the coaching vision towards the Glasgow 2014 games and beyond.