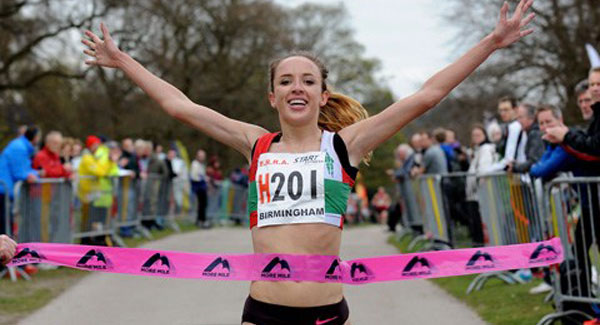 English National Road Relays, Sutton Park, Birmingham, April 5
There was a double title defence at Sutton Park as Leeds City AC won the men's 12 stage, with Aldershot Farnham and District taking the women's six stagecrown. the later by over two minutes.
Emelia Gorecka's (coach: Mick Woods) 13:51 fastest leg over the 2.69 mile distance ensured Aldershot had a winning margin of over two minutes, their title defence never really in doubt. Gorecka's final leg time of 13:51 was 12 seconds faster than Olympic 1500m finalist Laura Weightman (Steve Cram) who recorded the second fastest time of the day.
The men's race saw a similar level of domination for the Yorkshire club who ran out winners by just over a minute from Morpeth Harriers. Andrew Butchart (Derek Easton) of fourth place club Central and Cardiff's Ieuan Thomas (James Thie) shared the spoils of fastest long leg, covering the 8.1km in 24.20 Niall Brooks (Norman Poole) recorded the fastest short leg of 12:39 for the 2.69 miles.